Description
Brown Davis Bolt-in roll cages come standard painted in a Satin Black finish. (Powder coating available upon request/ extra charge)
High tensile hardware and lower back up plates supplied.
Roll Cage tubing is Motorsport Australia (CAMS) compliant 350 MPA CD Mild Steel.
Motorsport Australia Roll Cage registration documentation supplied
An Electronic Bank Transfer (EFT) for payment is preferred although we can also take a credit card payment over the phone.
All bolt-in roll cage kits are assembled in jigs with laser cut foot plates to assure accuracy and create an easy DIY install
BROWN DAVIS PATENTED ROLL CAGE JOINER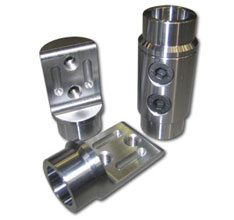 All of our 6 point bolt in roll cages use a specially designed propriety joiner. They are Motorsport Australia (C.A.M.S) and FIA approved "special dis-mountable joint " ( SDJ01/11 ) . The joiners have been independently tested in every possible engineering load and have been proven to be stronger than the tube itself. The joiners have no bolt heads protruding outside the tube shape, allowing nothing to compress the padding or put a sharp load point on your helmet.
Our Joiners are unlike any other cage manufacturers, they are almost unnoticeable. A much tidier slim line look, leaving the cage to look almost welded in.
FREIGHT:
Australian Freight Quotes: For a freight quote please fill in the form below
[contact-form-7 id="3748″ title="Freight Quote"]
Organise your own freight: If you wish to organise your own freight a packaging fee of $50 will be applied to the price
Pick-up from Melbourne Head Office: Pick-ups are available from our Melbourne Head Office in Bayswater.
Pick-up from Perth Warehouse: Pick-ups are available from our Perth Warehouse, but strictly by appointment only. Their will be a freight free to send items to Perth Warehouse as all Rollcages are manufactured at our Melbourne Head Office. Perth Address- 3/31 Berriman Drive, Wangara
International Freight: To receive an international freight quote please email [email protected]
MOTORSPORT AUSTRALIA (CAMS) PAPERWORK: All Brown Davis roll cages come with registration documentation. We will require your vehicles VIN number to complete paperwork
FITTING: Installation of all our products can be done at our head office in Bayswater, Melbourne or we have dealers/agents located all over Australia and New Zealand. Please contact our head office for more information P. (03) 9762 8722 E. [email protected]